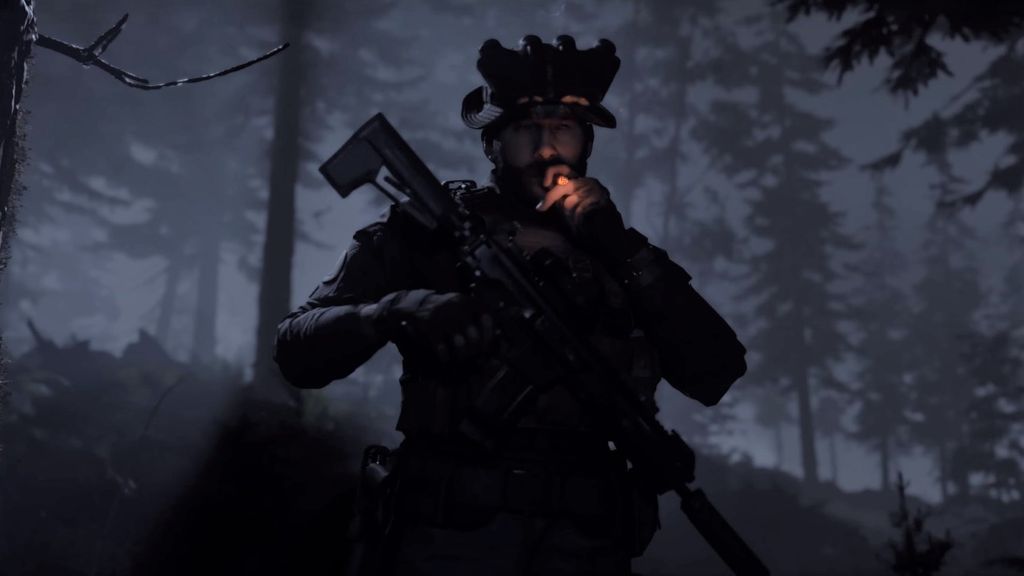 ​
Since the announcement and trailers of
Call of Duty: Modern Warfare
released last year, fans of the series both old and new were excited to finally get a "rebooted" version of a
Call of Duty
game seemingly true to its boots on the ground roots. There were two betas prior to the release of the game on October 24th, 2019 and the response was extremely positive. The new in-game sounds, player movements, graphic overhaul, in-depth player customization, and the announcement from Activision that there will be now RNG Lootboxes really got people going and enticed OG Call of Duty players who had given up on the series, to come back and slay.
This was the fastest-selling
Call of Duty
game since 2010's
Call of Duty: Black Ops
, an entire nine years ago. If you've had a chance to play or you purchased the game, you probably know that the multiplayer is completely different than what the beta had led on. Currently, certain challenge progression is not being saved/recorded, in-game characters both enemy and friendly are yelling out call-outs and giving your position away to enemies, mini-map is broken, Xbox One and PC users experiencing game-breaking crashes, the maps have no flow or lanes, certain equipment and weapons are extremely overpowered, footsteps can be heard across the map, and an abundance of campers setting up their tents like a bunch of nerds making love to a corner. The game as it stands right now is NOT fun, this game is NOT rusher friendly, Infinity Ward wants you to play the game tactical and smart as if you are actually in the army.
​
A well-known leaker who goes by the handle @TheGamingRevolution in the
Call of Duty
community has accurately reported rumors in the past and recently reported that a major overhaul update is on the way for
Modern Warfare
and is set to fix all the issues I mentioned including the camping and spawns. The update is set to release at the end of November 2019, this report is also credited by an announcement from a game developer over at Infinity Ward who took to Twitter to announce the feedback received by the community.
​
It's a shame that the game is broken at launch, this is a trend we've been noticing for the past few years with triple AAA titles.
Call of Duty
has strayed away from the trend but the past two iterations have done the opposite. Thankfully, an update will be arriving soon and fixing the majority of the issues being voiced.
A user on Reddit by the name of u/Senescallo, has recently released screenshots and a list of 38 upcoming multiplayer maps for Modern Warfare, the names/files were found inside the
Modern Warfare
game directory. As many fans are aware, the season pass system is gone in the new
Call of Duty
and is being replaced with a battle pass for cosmetic items such as emblems, sprays, and calling cards. As a result of this, we will be getting 1-4 maps for free with every season, this is a term coined by the community as "dripping", which means the developer is drip-feeding you content to keep you addicted to the game instead of releasing it at once. This is a controversial practice as well but we'll save that for another article.
You can view all the released screenshots and map cover details in the spoiler below.
Code:
Gunfight

Cage (mp_m_cage)
Cargo (mp_m_cargo)
Hook (mp_m_hook)
Exclusion Zone (mp_m_exclusion)

6v6/10v10
    Aniyah Tac (mp_aniyah_tac)
    Crash (mp_crash2)
    Dam (mp_dam)
    Krovnik Farmland (mp_farms2)
    Gulag (mp_gulag)
    Hospital (mp_hospital)
    Layover (mp_layover)
    Lowline (mp_lowline)
    Lumber (mp_lumber)
    Malyshev (mp_malyshev)
    Milbase (mp_millbase)
    Oasis (mp_oasis)
    Port (mp_port2)
    Prison (mp_prison)
    Rivne (mp_rivne)
    Shipment (mp_shipment)
    Shipmight (Day) (mp_shipment_am)
    Shipment (Night) (mp_shipment_pm)
    Slums (mp_slums)
    Stadium (mp_stadium)
    Sub Base (mp_subbase_lm)
    Super (mp_super)
    Urzikstan (mp_syrkistan)
    Torez (mp_torez)
    Transit (mp_transit)
    TV Station (mp_tvstation)
    Faridah (mp_faridah)
    Rust (mp_rust)
    Takedown (mp_takedown)
    Borderline (mp_borderline)

Ground War
     Smetna Farms (mp_farms2_gw)
Callouts: Hay Storage, Launchers, Central Barn, Silos, and Windmills

Other
      Gun Course (mp_t_gun_course)Make your way through the course as fast as possible while clearing all enemy targets and avoiding civilian casualties.

       Marksman Range (mp_t_sn_reflex)
So, what do you guys think? Are you excited to see fan-favorites like Rust come back to a modern Call of Duty? Do think an update is needed or have you been enjoying the game as it is? Let me know in the comments below!
Sources: