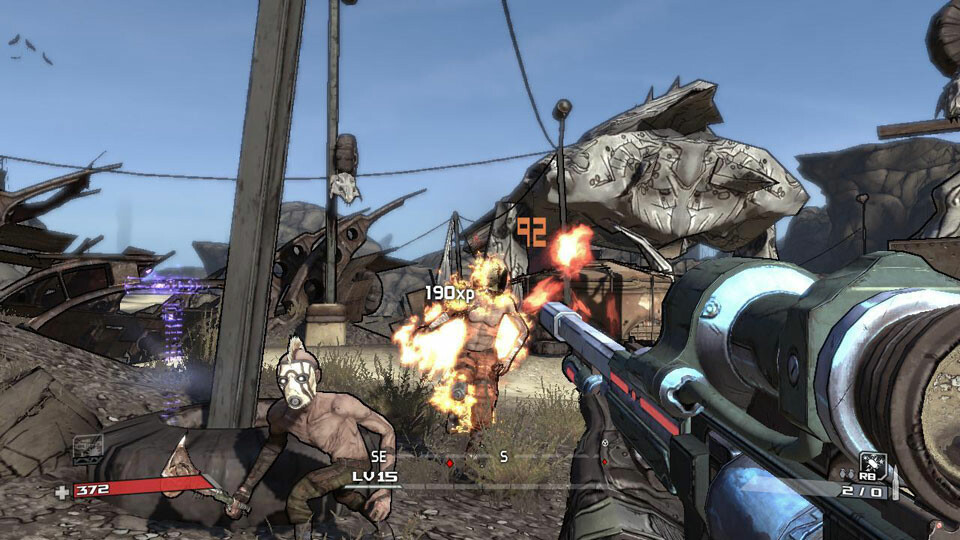 It looks like Borderlands could be getting a new lease on life. The RPG shooter first came out in 2009 on PS3, Xbox 360, and PC, but now it may be coming to current-gen consoles as well in the form of a Game of the Year edition.
Gematsu reports the Korean Game Ratings Board has rated a title called Borderlands: Game of the Year Edition. While the game hasn't been officially announced, the news indicates a remaster is coming on PS4, Xbox One, and PC, in South Korea at least. This would mark the first time Borderlands has been re-released, unlike its sequels Borderlands 2 and Borderlands: The Pre-Sequel, which were remastered in Borderlands: The Handsome Collection in 2015.
In GameSpot's review of Borderlands, Chris Watters gave the game an 8/10 and praised its satisfying gunplay, tons of items and rewards, unique playable characters, and distinct art style in a sci-fi setting. "Though the core action doesn't change drastically over the course of the game, it is woven together in such a way that once it ensnares you, you'll want nothing more than to plunge into Pandora at any chance you get," said Watters.
"Combat is satisfying, and upgrading your skills and equipment is engaging. The constant stream of loot and experience is rewarding, and sharing it with some friends makes the experience that much richer and more exciting."
Source: GameSpot