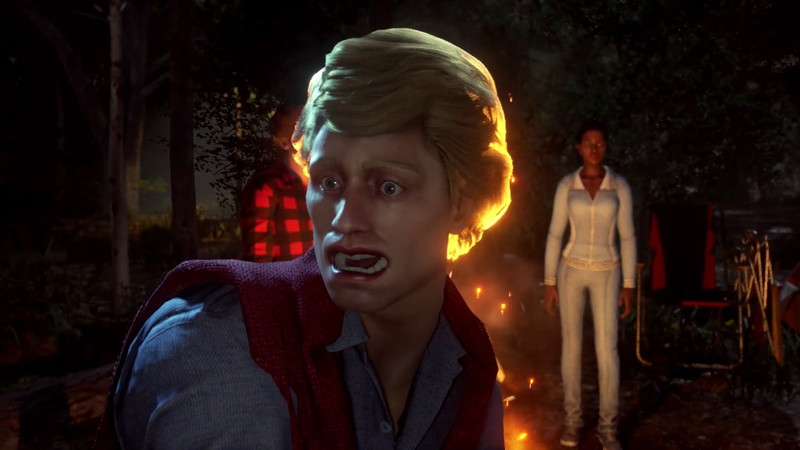 Developer IllFonic has rolled out a new update for Friday the 13th, and it's a big one. The latest patch introduces a lot of new content to the popular multiplayer survival-horror game, including a new counselor, the Virtual Cabin 2.0, and more.
One of the most notable new features the update brings is Virtual Cabin 2.0, an expanded version of the Virtual Cabin that IllFonic offered to PC players during Friday the 13th's development. "The cabin is a single-player addition to the game set in first person as players explore the cabin, as nothing is what it seems on the surface," IllFonic said. "The Virtual Cabin is something of a 'dev diary' and museum to Friday the 13th on the surface, however those that look deeper into the mystery of the cabin will be rewarded with secrets that are sure to send a shock wave through the entire Friday the 13th fanbase."
Additionally, the new update introduces the ability to play Friday the 13th offline with bots. The bots are available on every map and can be set to Easy, Normal, or Hard. "The higher the difficulty you choose, the longer counselors will remember you being in the area, the more likely they are to fight you, the quicker they are to react to your presence, the quicker they are to exit hiding spaces when you leave, and the more likely they are to use Medical Sprays smartly," IllFonic explained.
Beyond that, the new update adds Shelly Finkelstein as a playable counselor. Unlike previous counselors, Shelly is available from the outset and does not have to be unlocked. Similarly, new clothing options are now available for Mitch, Fox, and several other counselors. IllFonic has also raised the player level cap from 101 to 150, while a premium kill pack is available for Jason Voorhees Part VII for $3.
The new Friday the 13th update rolls out today on PS4 and PC; IllFonic says it will follow "shortly" on Xbox One. You can read more about the update on the Friday the 13th website. Today also marks the beginning of Friday the 13th's seasonal event; from December 18-23, players will have an increased chance of rolling a Rare and Epic perk. From December 23 to January 2, players will also earn double CP, while your chances of finding both Pamela and Jarvis tapes will be increased from December 23-27.
Source: GameSpot