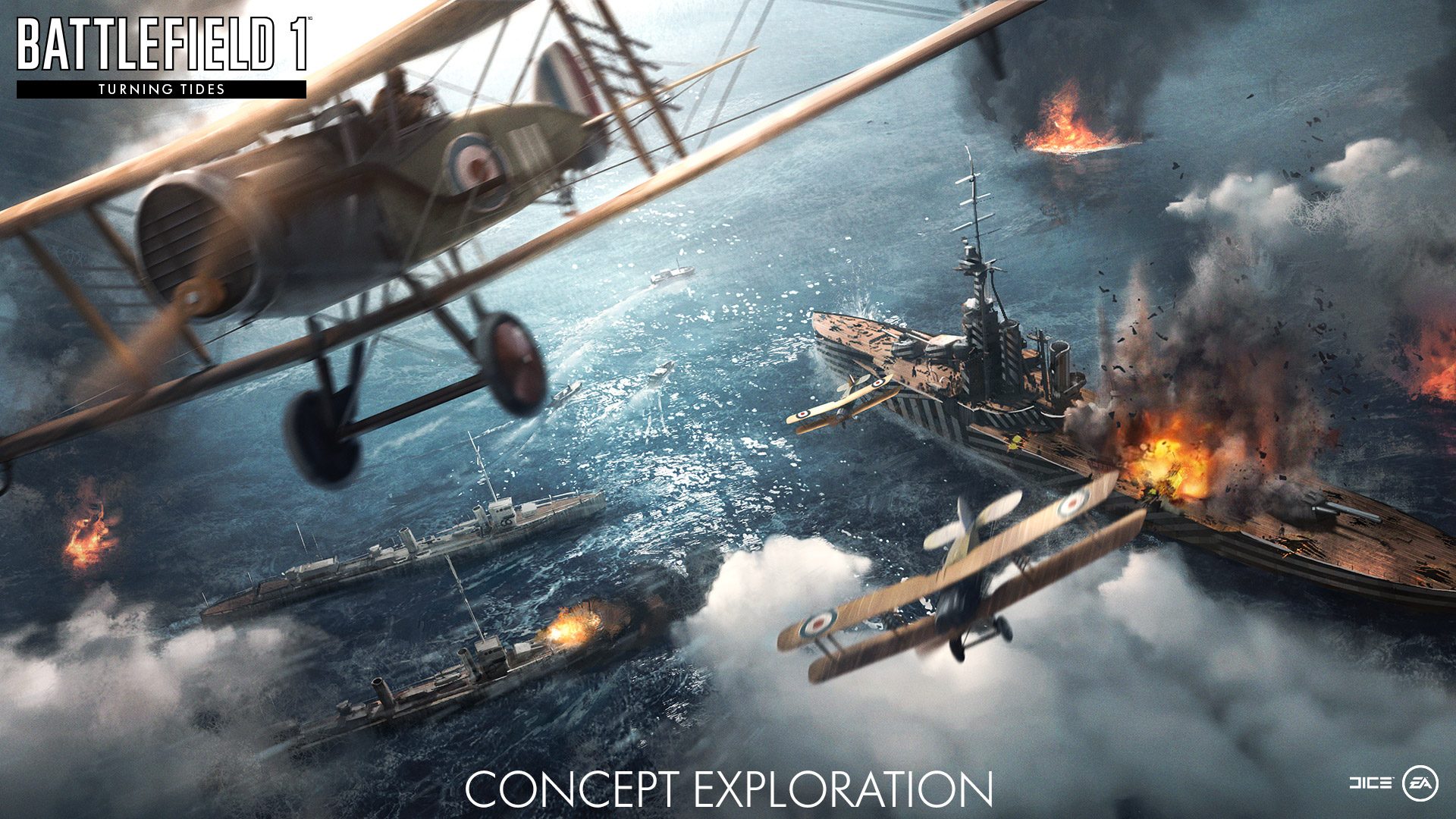 EA is continuing to roll out new content for Battlefield 1. The second part of the game's Turning Tides DLC is now available on PC, PS4, and Xbox One, and it introduces new maps, uniforms, an additional vehicle, and more to the WWI shooter.
This portion of the expansion is called the North Sea, and like previous DLC packs, its biggest addition comes in the form of new maps. The North Sea introduces two, the first of which is Heligoland Bight. EA describes it as "Battlefield 1's quintessential naval map," and it features the "first ever Battlefield 1 Dreadnought vs. Dreadnought battle." The second map, Zeebrugge, takes place on the Belgian port of Bruges-Zeebrugge, and it has players fight alongside the British Royal Marines as they "wrestle to possess the German-controlled, concrete mole."
In addition to the new maps, North Sea adds the heavily-armed C-Class airship, which is capable of delivering "an immense payload of artillery and bombs" and can be self-repaired by pilots. Players can also now wear Royal Marines uniforms, and developer DICE has made an assortment of balancing adjustments to the gameplay. You can read the full patch notes for the North Sea update on Battlefield 1's official website.
Turning Tides is the third DLC released for Battlefield 1 thus far. The first "wave" of the expansion rolled out back in December and introduced two maps--Cape Helles and Achi Baba--as well as the Infiltrator Elite Class. Players who have purchased either the game's Premium Pass or Battlefield 1 Revolution will gain access to all of this content at no additional cost.
Source: GameSpot