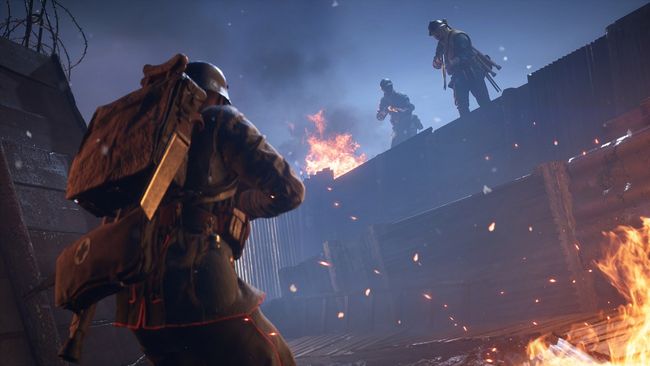 Developer DICE has announced that Nivelle Nights, a Battlefield 1 map previously exclusive to owners of the Premium Pass or the They Shall Not Pass expansion--is going free for everyone. The map is set at night time in northern France, and will be going free on PS4, Xbox One, and PC in "early November."
"Early November" will also see the start of Battlefield 1's new Operations Campaigns. The first, called Eastern Storm is coming very soon, combining In the Name of the Tsar's Brusilov Offensive and Red Tide Operations into one Campaign.
Looking ahead, a new DLC pack, called Turning Tides, is slated for an initial release sometime this December. It will include two new maps (Cape Helles and Achi Baba), two vehicles (the L-Class Destroyer and L-Class Airship), a new Elite class (the Infiltrator), a new Operation (Gallipoli), and new specializations, service assignments, and unlocks. A month later, we'll get two more maps (Heligoland Bight and Zeebrugge) and a new faction, the British Royal Marines.
Turning Tides is the third major DLC pack for Battlefield 1 to date, with the Apocalypse expansion still to come in "early" 2018. In the meantime, check out everything in the latest Battlefield 1 update.
Source: GameSpot