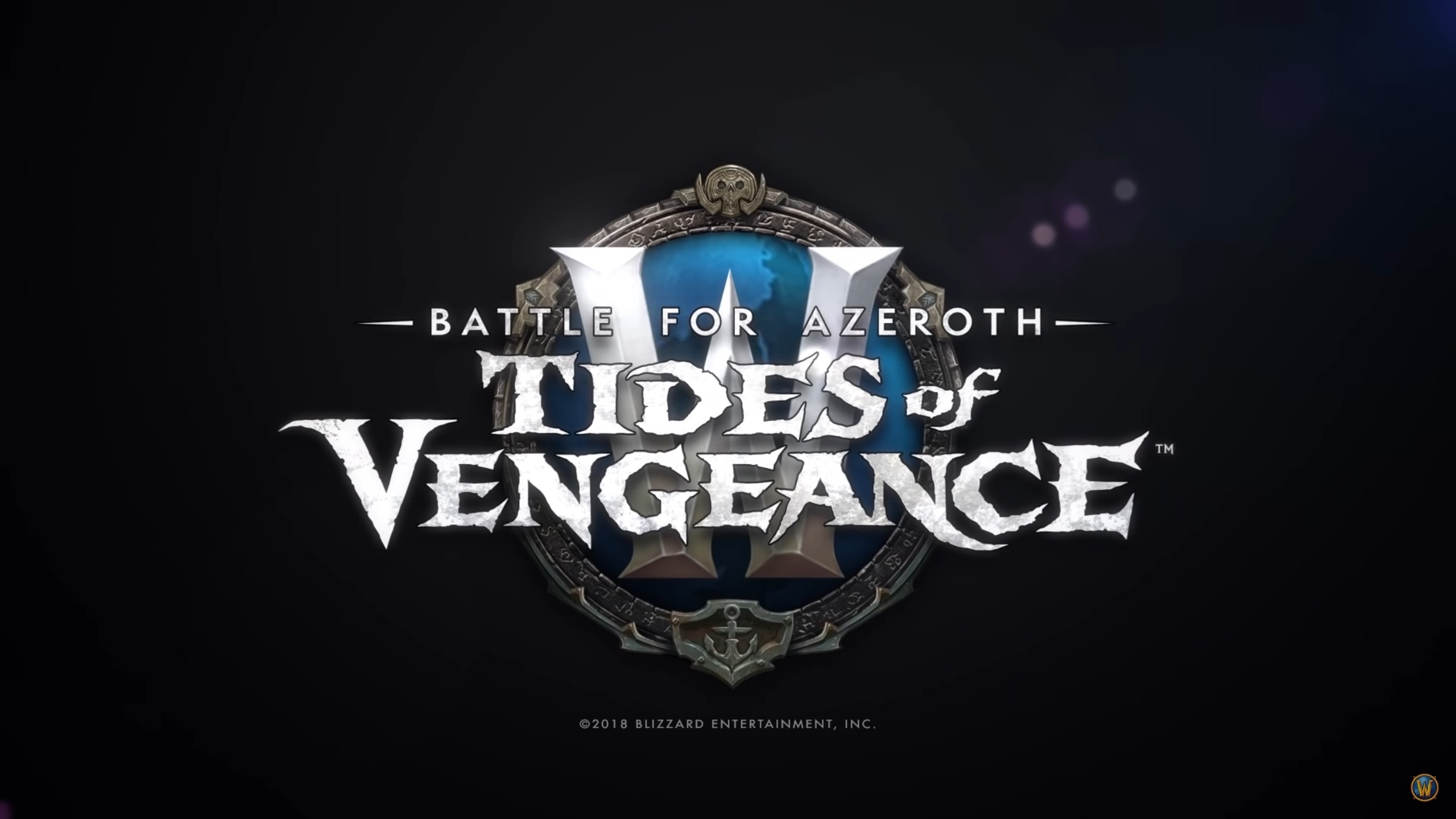 The first big content update for World of Warcraft's Battle for Azeroth expansion has arrived. Tides of Vengeance is now live in the Americas, bringing a new Warfront, quests, heritage armor, island expeditions, and much more to Blizzard's long-running MMO.
Headlining the content update is Battle for Darkshore, a brand-new Warfront in which players can unlock "powerful hero transformations" based upon their combat role, Blizzard explained on the official WoW website. The developer has also added new quest lines and World Quests to the game, as well as another chapter in the War Campaign; you can access the latter by going to your ship either in Boralus or Zuldazar.
On top of that, two new island expeditions are now available: Jorundall and Havenswood. Blizzard has also added two new events that players may encounter as they explore the various islands on the Great Sea. Both Jorundall and Havenswood, along with all of the previous island expeditions, feature new enemies, achievements, items, and vendors as well.
Additionally, the Tides of Vengeance update brings a new pet battle dungeon to the game: Gnomeregan. In order to access it, you'll first need to have earned the All Growns Up achievement, which you can do by raising a pet to level 25. Blizzard has also added two new heritage armor sets for dwarves and blood elves. To get them, you'll need to be level 120 and complete either the Keep Yer Feet on the Ground or the Pride of the Sin'dorei quests in Ironforge and Silvermoon, respectively.
You can find the full patch notes for the Tides of Vengeance update on the WoW website. There's even more content on the way to the MMO in the near future. Beginning January 22, players will be able to take part in a new raid, Battle of Dazar'alor. The raid will arrive alongside the start of Season 2 of PvP and Mythic Keystone Dungeons.
Source: GameSpot