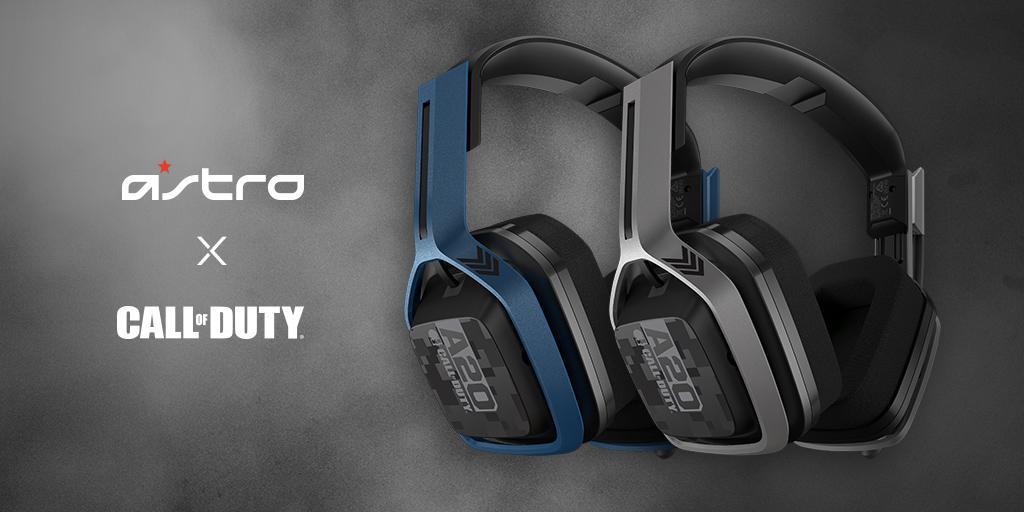 Headset manufacturer Astro revealed the A20 at PAX West, which is a wireless gaming headset that shares many design similarities to its wired counterpart, the Astro A10. It's slated for release at an unspecified date in October with versions for the PlayStation 4 and Xbox One consoles priced at $150 USD (both SKUs are compatible with Windows 10 PCs). Astro is also putting out two additional versions with Call of Duty branding for $160 USD, which the company said to support the launch of Call of Duty: WWII.
The A20 connects via a 5.8 GHz wireless signal and is said to last up to 15 hours straight off a full charge. It features a flexible microphone that automatically mutes when flipped upward. Like the A10, the new wireless headset is equipped with foam-padded ear cups wrapped in a microfiber upholstery. The key feature that makes these headsets stand out from others is their durability; the frame is designed to flex and withstand high impact without affecting its physical integrity. You can check out what we put the A10 through in our video review.
​
PS4 edition of the Astro A20 headset.
​
Astro's Command Center PC application lets users tune equalization settings and set custom EQ modes to the headset. The A20 also features an on-the-fly chat/in-game volume mixer on the headset itself.
The Call of Duty edition sports a different color scheme, a subtle camouflage pattern, and the game's branding (though not specific to the upcoming game). PAX West attendees will see the A20 on display and can test it out at the show.
Source: GameSpot